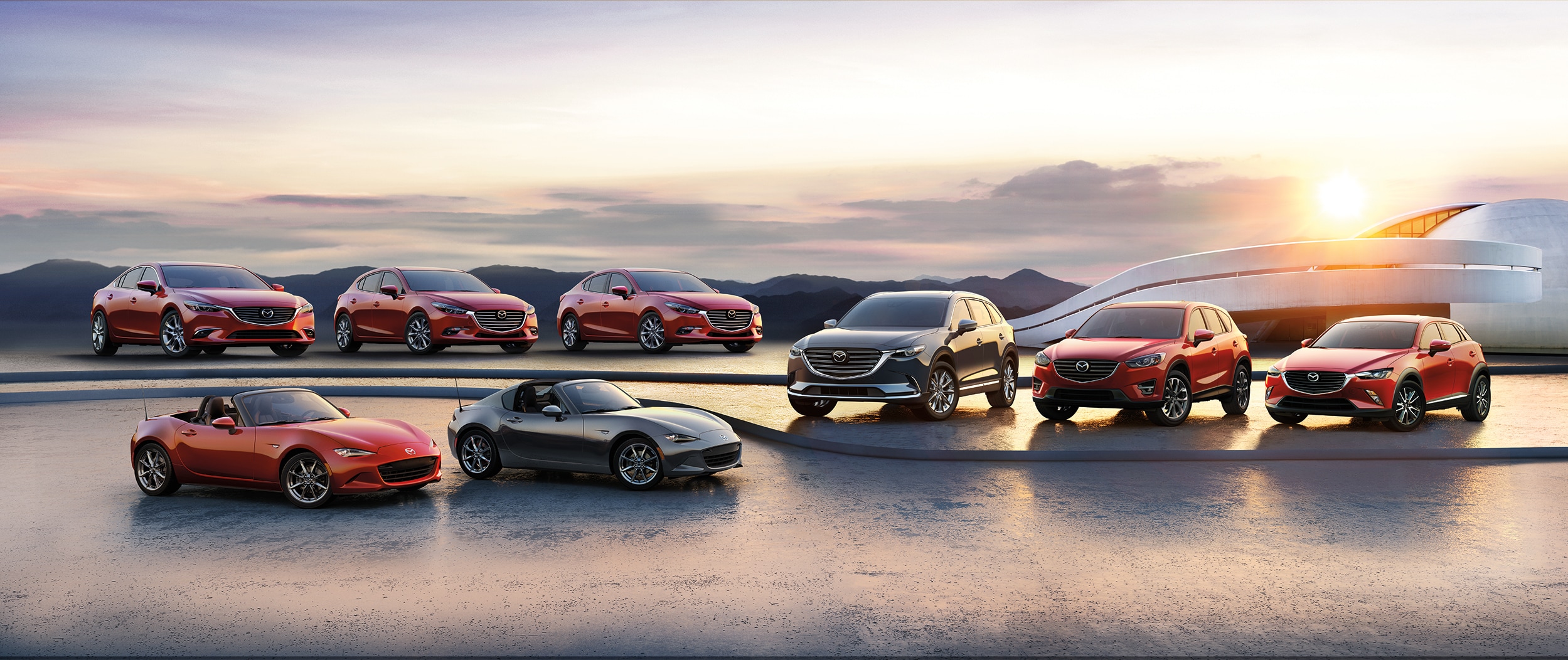 ?Drive a Mazda—it's what's in style according to Kelley Blue Book! KBB.com has awarded Mazda the prestigious 2017 Brand Image Award for "Best Car Styling Brand," highlighting the automaker's devotion to creating beautiful, one-of-a-kind vehicles that offer an unparalleled driver experience.
"Mazda has always made fun-to-drive cars, but in recent years they've grown positively gorgeous, too. One could argue that every vehicle it makes, from the Mazda3 compact car all the way to the CX-9 three-row SUV, is the best-looking vehicle in its segment," wrote KBB staff.
Brand Image Award winners are based off of the data collected by KBB's Brand Watch study, which tracks car shoppers' opinions and perceptions of automotive brands. This year marks the second time that Mazda has taken home the highly coveted styling award, a rightly earned accomplishment that draws even more attention to the brand's efforts in developing an energetic, soulful design language that inspires and empowers all who experience it. This, in turn, creates a resonating emotional bond between the vehicle and the driver.
This design language is referred to as KODO—Soul of Motion, which as its name suggests, explores how the energy of movement can influence aesthetics. While every Mazda car and crossover offers its own interpretation of KODO, they all share similar design elements like a sculpted, flowing shape and rich, dynamic colors that display this powerful, lifelike energy.
"We want a car to be more than metal; something that exudes the vitality of a living being. Cars which evoke the tension that presages movement, imbued with the warmth of a creature with a beating heart and blood in its veins," explains Mazda's website. "Mazda imbues its cars with soul through its quest to capture the dynamic beauty of life beyond the confines of conventional design.
To experience the latest incarnation of KODO—Soul of Motion design, visit Joe Myers Mazda for a test drive today! We've got a large variety of new 2017 models in stock, including the award-winning Mazda MX-5 Miata.