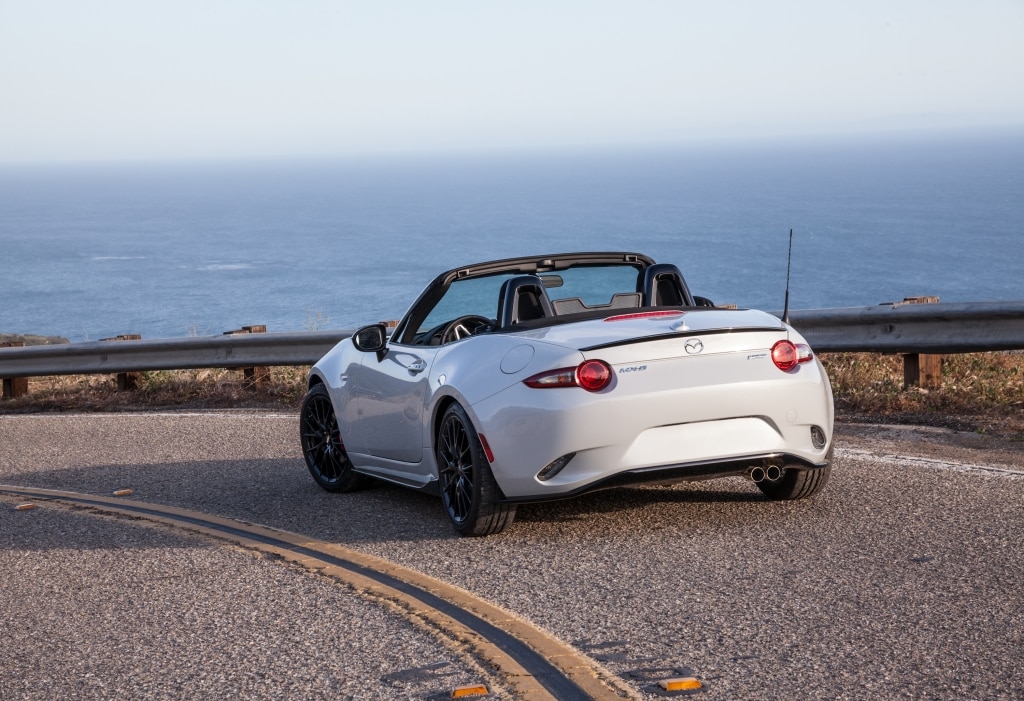 Wind blowing through your hair, fresh air filling your lungs and the feeling of freedom increasing at every turn—these are just a few of the joys of driving around town in a convertible. However, the Mazda MX-5 Miata takes these excitements to the next level, which has earned it quite a bit of recognition. The latest attention comes from The Car Connection, who deemed the iconic roadster the Best Convertible to Buy 2017.
"We've owned them, raced them, test-driven them. Year after year, the Mazda MX-5 Miata reminds us that less does indeed equal more," said Marty Padgett, editorial director for Internet Brands Automotive, the parent company of The Car Connection. "It's a welcome diversion from the horsepower arms race, with its light weight, sharp handling and stylish body. It's the very essence of the classic two-seat sports car."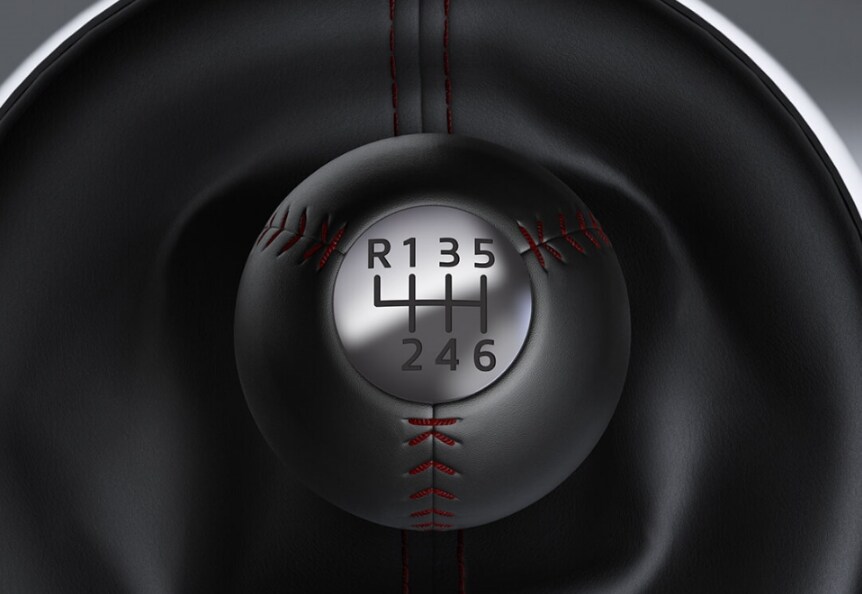 Redesigned for 2016, the MX-5 Miata shed 200 pounds, becoming even more lightweight than before. The two-seater is designed to take on corners and turns with ease, zooming around with a 155-horsepower 2.0-liter four-cylinder. True to the spirit of good old driving fun is the roadster's standard six-speed manual gearbox, which routes power to the rear-wheels in no time at all—in fact, the car can go zero to 60 in 6.3 seconds. An automatic transmission with paddle shifters is available, too. With all of these impressive specs, it's no wonder the car took home the Best Convertible to Buy award.
Those who opt for the MX-5 Miata Club with a manual transmission will also get incredible performance upgrades, starting with a sport-tuned suspension complete with Bilstein shock absorbers. A limited-slip differential, engine sound enhancer and shock-tower brace are also notable features. Regardless of transmission choice, the Club trim level also adds 17-inch wheels with summer performance tires, sport exterior styling and a rear lip spoiler. Buyers can also take the MX-5 Miata Club to the max with the Brembo/BBS package with an aerodynamic body kit, Brembo front brakes and 17-inch BBS wheels.
For 2017, roadster enthusiasts will also have the option of the Mazda MX-5 Miata RF (Retractable Fastback) with a power-retractable hardtop and unique styling. These models will also come standard with the Club trim's performance enhancements.
Interested in learning more about the MX-5 Miatas for sale at our dealership in Houston? Call or stop by Joe Myers Mazda today!