Mazda vehicles are designed to provide drivers with a fun, long-lasting automobile. But, like any other model, the Mazda vehicle can experience a multitude of problems, including issues that affect the transmission. Most transmission problems occur after wear and tear affects the various components inside the unit. It is frustrating when you cannot operate your vehicle smoothly and this is what occurs when there are transmission issues. Schedule service with us and we'll take care of your transmission woes. No matter what make or model vehicle you drive, our factory trained repair experts have the tools to service your car.
When Should I Change My Transmission Fluid?
Most vehicle manufacturers and our certified auto repair techs recommend transmission fluid changes every three years or 36,000 miles. Adhering to the recommended service schedule prevents many transmission troubles that you'd otherwise experience. Refer to your vehicle owner's manual to learn the recommended service schedule for your vehicle make and model.
Why Do I Need to Change My Transmission Fluid?

Transmission fluid keeps your transmission properly lubricated so shifting gears is simple. Over time, the fluid breaks down and you're left with sludge buildup that doesn't protect the car but instead causes more trouble. Regular transmission fluid changes protect this breakdown and keep the transmission working the way that it should.
What is a Transmission Inspection?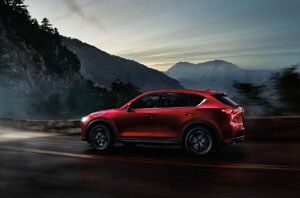 A complete transmission inspection evaluates the trouble causing performance issues with your car. The five-point inspection checks the entire transmission system, a lift inspection is performed, and the pan and filter are inspected and replaced if necessary. A list of our findings is provided after the inspection. Use the list to complete repairs and drive your vehicle worry-free.
Are There Signs of Transmission Trouble?
There are many signs that signal transmission trouble. Do not ignore these signs because doing so may worsen the problems. Of course, ignoring transmission problems also affects the vehicle's performance. Most common signs that your transmission needs attention include burning fluid smells, trouble shifting gears, hesitation when shifting gears, and leaking transmission fluid.
What's the Cost of a Transmission Repair?
Transmission repair costs are affected by the type of issue that causes the vehicle to malfunction. Minor transmission problems are easier to repair than major damage, so of course, the costs of this service is less than what you'd spend to rebuild the transmission or deal with a larger issue.