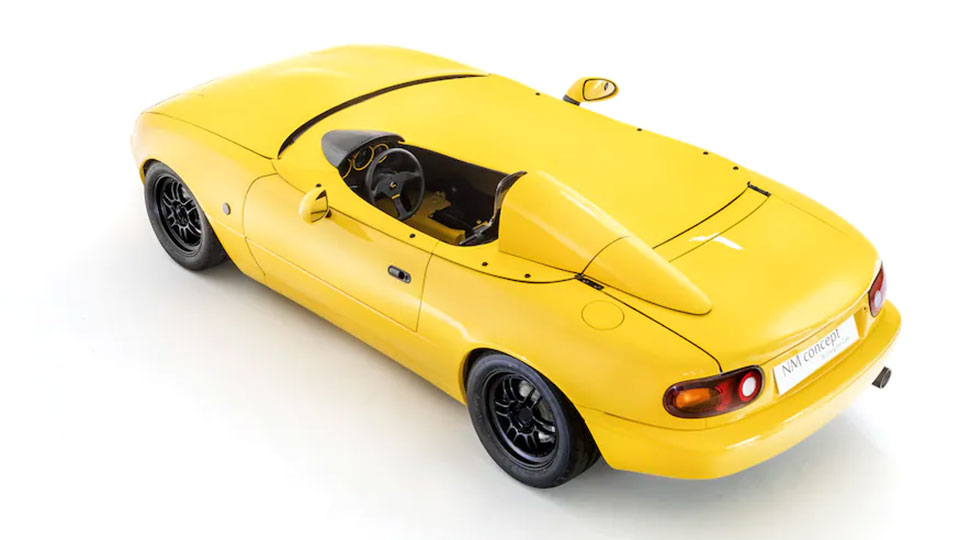 There is a reason the Mazda MX-5 Miata is often the answer to automotive questions. It is a great car. People praise it for its handling and agility.
The driving experience makes the Miata a favorite of enthusiasts. But the Miata's popularity is not just due to its driving characteristics. It also offers excellent value, with a starting price lower than most other sports cars. It has several trim levels and options available. The Miata is customizable to fit nearly any need or budget.
The NM Concept from Gorgona Cars is a unique take on the Miata-based kit car. They didn't simply swap in a V-8 engine and give it a British look. Gorgona has designed a new car based on the original NA MX-5 chassis. The only additive feature is a new Skyactiv engine from the ND MX-5.
The result is a sleek, minimalist Barchetta that will turn heads. It has simple lines and understated beauty.
The NM Concept is the perfect car for those who want something a little different.
All About Gorgona Cars
Gorgona Cars is a startup. It is based in Rome, Italy. It was started by car enthusiasts David Galliano and Omar Abu. The Gorgona NM Concept has its owner's passion. It is reminiscent of classic racing cars.
But the similarities end there. The Gorgona's body is carbon fiber. It also sits much lower to the ground. The front end is all business, with a massive splitter and air intakes. The hood is scoopless, and the whole car lacks any ornamentation. It's all about speed and function.
The Gorgona is still just a concept, but the team is already working on a production version. They're hoping to have it ready to go by the end of the year. So keep an eye out because this could be the hot new car to watch.
The Miata is fast and nimble. Enthusiasts are looking forward to the new NM. It includes a full tonneau cover. It also has as well as a matching roll hoop cover. It goes into the trunk similar to classic Barchetta's of the Mille Miglia.
It has a stripped-down racing-inspired design. The NM is the perfect antidote to the Miata's interior. It's a car for drivers who want to feel the wind in their hair.
Visit Our Dealership in Houston, TX
The Gorgona Cars NM concept is a revolutionary new design that will turn heads. Are you in the market for a new car? Visit our dealership in Houston, TX, to learn more about this unique concept. Our experts will be happy to answer any questions and help you find the perfect car for your needs.