Today, drivers want to know that they will be safe and sound when they are out on the road. Mazda is a leader in safety technology, and 2021 has seen the introduction of even more exceptional safety aids from Mazda. Whether you are looking for specific safety features in your next car or you're just curious to know what the latest safety aids are from Mazda, we can tell you all about the latest and greatest driver-assist safety technology from Mazda in 2021.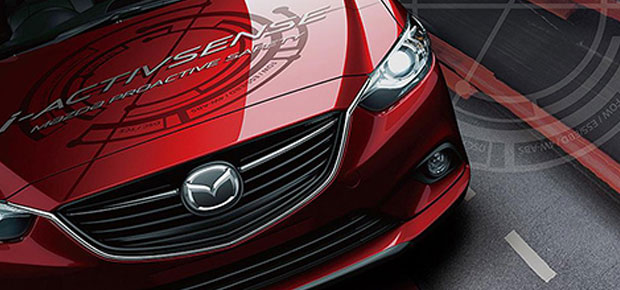 Mazda i-ACTIVSENSE
The i-ACTIVSENSE suite of advanced safety aids is one of the newest safety technologies from Mazda. The comprehensive safety suite includes advanced driver-assist safety aids that primarily include cameras and radar technology to help make your rides safer by monitoring and helping respond to potential safety hazards in the front, side, and back of your vehicle. The innovative safety technology is designed to help you avoid collisions or reduce the severity of an impact if you are involved in a collision with your Mazda. The i-ACTIVSENSE suite of safety aids works in conjunction with the Intelligent Transport Systems, which is another safety technology used by Mazda in 2021. Intelligent Transport Systems uses telecommunications to reduce the risk of accidents and assess current traffic situations.
Advanced Safety Technology
In addition to the radar-based i-ACTIVSENSE suite of safety aids, Mazda has other notable safety aids in 2021. This year, some of Mazda's top safety aids include blind-spot monitoring, lane-keep assist, a driver alert system, radar cruise control, and hill launch assist. Along with these internal safety aids, Mazda also equips its vehicles with advanced exterior safety aids that make your rides in your Mazda safer and more relaxing. Some of the advanced exterior technology that Mazda uses in 2021 includes adaptive LED headlights, a high-beam control system, and an adaptive lighting system on the front end.
Hazard Detection and Avoidance
Another 2021 safety feature from Mazda is hazard detection and mitigation. Mazda's vehicles have a special set of safety aids that are designed to detect possible hazards and increase the driver's awareness when out on the road. The hazard mitigation package that you can get with your Mazda in 2021 includes rear vehicle monitoring, forward obstruction warning, a lane departure warning system, and an emergency signal system. Lane departure warning senses if the car is starting to drift out of the lane without the driver using the turn signals. Brake assist and traction control are related technologies that activate if the car veers out of its lane or skids sideways.
Contact us for more on Mazda's 2021 safety technology.