The North American Operations sector of Mazda recently announced that they will be providing dealer-installed integration updates for Apple CarPlay and Android Auto. This will only be offered on certain vehicles that come equipped with the Mazda Connect infotainment system. These updates come with both hardware and software aspects of the install. A faster-charging 2.1-amp USB port is included from a hardware perspective. The latest version of Mazda Connect will also be included. These technologies were first presented in the summer sale of the 2018 Mazda 6. Since then, the 2019 Mazda CX-9 and the 2019 Mazda CX-5 have also had it included.
Why Upgrade?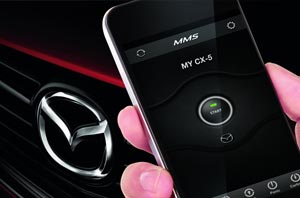 The purpose of this offer from Mazda is to provide a safe way to utilize your smartphone by way of the Mazda Connect infotainment system. You'll be able to keep your eyes on the road while you are driving, but still remain connected. Mazda is dedicated to their philosophy regarding minimization of distracted driving. You can also utilize safer driving practices thanks to the Mazda shortcut buttons, Commander knob and various voice command features. This is intended to keep your hands off your phone and on your steering wheel.
Only certain Mazda vehicles are eligible for this service. You can contact your local dealership in Houston to find out more about your specific vehicle. You should expect the entire appointment to take about two hours. The suggested retail price may vary from dealer to dealer. Joe Myers Mazda will be offering these upgrades at our service center location. Give us a call, or stop down today to find out more.