Mazda AC Repair in Houston, TX
What's better than crankin' up the AC, turning the music loud, and heading out on the highway when summer finally arrives? You've waited for that moment all year, after all. When the AC in your car doesn't work or fails to operate as it should, it quickly puts a damper on the summer fun, causing you added stress and safety risks. There are a variety of problems that cause the AC to malfunction. Most of those problems are easily repairable by certified AC repair technicians. Do not let the summer heat ruin the day when repair is one service appointment away!
Why is the AC Leaking?
AC leaks are a common complaint of many drivers. Leaks are common because moisture so easily builds within the components of the AC, causing the gaskets and hoses to loosen, allowing water and other fluids to run through. Old age may also cause AC leaks. Either of these common culprits of AC leaks can be easily repaired.
How Do You Detect an AC Leak?

Using state-of-the-art diagnostic tools and technology, our certified experts do not cut corners when it is time to service your vehicle's AC. We've used these tools to diagnose problems on many other cars and they work every time! These tools detect a leak and its exact location so that a fast repair can then be made.
Why is My AC Blowing Out Warm Air?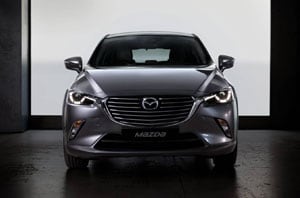 Low freon is the most common reason that an AC blows out warm air rather than the anticipated cool air. However, low freon is just one of the many potential causes of this problem. It is important to schedule service if the air is blowing out of your unit since there are so many potential causes. An expert diagnosis will ensure a quick repair so you do not swelter in the heat longer than need be. Some of the causes of an AC blowing out warm air include freon leaks, clogged expansion tubes, failed compressors, vacuum leaks, and problems with the blower motor.
What's That Smell?
If your AC smells terrible when you turn it on or during operation, there are a few potential causes. The most likely is mold build-up within the vents of the AC or in the evaporator case. However, a dirty cabin filter could also be the culprit. Professionals have a variety of deodorizing and mold removal products to resolve this problem.
Why Does the AC Have Weak Airflow?
When you turn on the AC, does it feel like there is little air blowing out? This problem is called weak airflow and it is among the most common concerns for drivers. There Are a few reasons for a weak airflow, including lose hoses, mold or mildew build up in the evaporator unit, problems with the systems' ventilation fan, or even seals and gaskets that have worn out.
What's the Cost of an AC Repair?
There are many factors that impact the cost of an AC repair. Rest assured the costs are reasonable and worth every penny since it helps you get back to the comfort zone that you miss without air in the car. Look for coupons and specials to further reduce the costs of an AC repair.