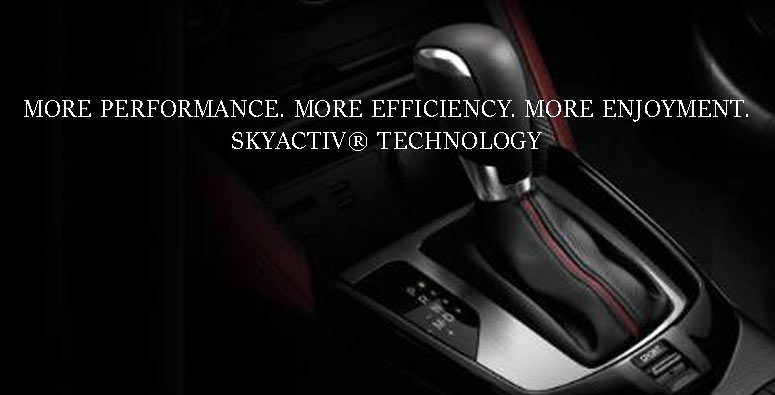 If you're a Mazda fan, you've probably become quite familiar with the term Skyactiv® technology. This modern technology is found on all of Mazda's new vehicles. Let's take a closer look at how it works.
Skyactiv® Technology Performance
Skyactiv® technology is one of the most important aspects of Mazda's "zoom-zoom" performance. It compresses the engine's air-fuel mixture to offer a high level of power and efficiency. Drivers can experience greater performance while using less energy. Nothing beats being able to experience the best of both worlds.
This technology is also used when developing Mazda's transmissions. Because an automatic transmission built by Mazda tends to have a wider lock-up range, fuel economy is improved by up to seven percent. Drivers who prefer Mazda's sporty manual transmissions still benefit from Skyactiv® technology. They are generally lighter and more compact, which allows you to enjoy a responsive performance without sacrificing any efficiency.
When it comes to producing vehicles that offer excellent handling, Mazda ranks among the industry leaders. Skyactiv® technology enables Mazda to build cars and crossovers that are light and rigid. This technology equates to exceptional body control. G-Vectoring Control Plus gives drivers maximum confidence. When taking a curve, the system will automatically apply light braking force to the outer wheels to enhance stability.
Another aspect of Skyactiv® technology is Mazda's i-ELOOP system. By capturing kinetic energy, this regenerative braking system further improves a vehicle's efficiency. The stored energy can be used to power components such as the headlights, infotainment unit, and climate control system.
Contact Us for More Details
If you would like a more detailed explanation of how Mazda's Skyactiv® technology works, contact Joe Myers Mazda. Our professional staff members will be more than happy to assist you.