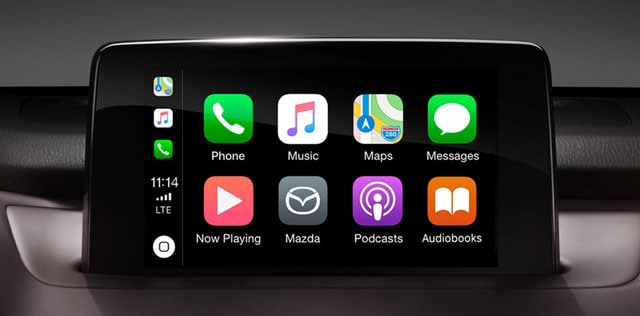 When you go to buy a Mazda, you want it to have some level of your personality, especially if that's one of the things that it offers you. The Mazda brand has always strived to give customers a best-in-car experience that none of the competition can compare with. When you own a Mazda vehicle, you have countless aspects of it that will allow for customization, but first, you have to know how to customize it.
The Mazda Personal Settings
Everyone wants to personalize their Mazda to their preferences, and the list of features that you can customize in a Mazda vehicle include:
Setting the door lock options
The speed of the VR prompts
Safety and sensitivity warning system
Set your favorite radio stations, contacts and destinations
The Star Button
In the Mazda, you should see a star button located near the commander knob to get access to some of your favorites. You will see a list of things here like radio, communication and navigation. When you select the button for communication, you will have access to the contacts page, and in the Mazda set up, you can add up to 50 contacts into the communication page. In addition, you can delete contacts and change the order of them. Let's say that you want to set a favorite radio station. To do this, you will click on the radio tab. This gives you a selection of your radio page so that you can set it.
Personalizing Safety Features
Mazda also allows you to personalize safety features for the maximum level of safety. Personalizing the safety features will keep you safe. For example, let's say that you want to customize the door locks of the system. First, you will select vehicle for the system. After you have gotten vehicle selected, scroll down until you reach door locks. Through personalizing the door locks, you have the ability for greater control over the vehicle. Let's say that you entered into auto-lock mode. You will have the choice of selection from five different options. You have the option to turn off the lock or you can choose to do unlock mode. With auto unlock mode, you can unlock all the doors with a single touch.
Keyless Lock Beep Volume
Through this system, you will also have the option to set the keyless lock beep volume of the vehicle. You have the choices among high, medium and low. Another interesting feature, but it depends on the Mazda model that you have purchased, you also have what is known as a walk away lock feature. What does this mean? As you walk away from the vehicle, it will automatically lock the car.
Why Customize your Car?
One of the best things about customization is that you can set it to a system that will be the most convenient for you. Because everyone will be different, Mazda takes these things into consideration and adds it into their new technology for the best results. These things will all be used to make your Mazda vehicle even better.
Visit Joe Myers Mazda Today!
Would you like to learn more about setting your Mazda personal settings? We have a great group of people at our dealership who are more than willing to help you get the most from your vehicle. We would love to have the opportunity to show you how our Mazda vehicles will prove the best over all the other choices. When you call today, we will schedule a test drive so that you can learn for yourself.